Software for Andor Cameras
Andor Technology ™ is a leading manufacturer of cutting edge CCD, EMCCD and SCMOS cameras which receive great interest in the astronomy and physics community, e.g. as science cameras in instruments or as technical cameras in tracking systems.
Fiebig Astrotechnik supports customers with software services and solutions for Andor camera control. Please see also https://andor.oxinst.com/astrocontrol for our services around Andor cameras.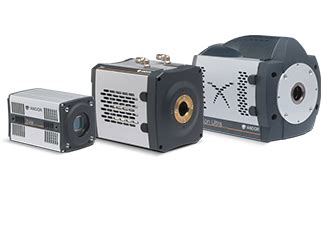 Do you need any custom software to integrate your Andor camera into your setup?  --- Consider it done.
Fiebig Astrotechnik has experience with developing software for Andor cameras, e.g. for configuration, setup and operation of the camera, image acquisition, real-time image processing, integration with custom software, connecting to custom communication protocol, etc.
In particular on Linux, all that Andor delivers for camera software is a plain SDK (software development kit). It requires quite some time and effort to understand the camera from a software point of view, get acquainted with the SDK, develop your specific camera control software and finally integrate it into your software environment. Fiebig Astrotechnik provides custom services to reduce this effort and shorten time to sky. I am offering to implement all or parts of the software you need according to your specification.
Your benefit: saving significant time and effort for low level software development. Focus on your core project.
Remote Camera Server
The Remote Camera Server - RCS - is designed to bring a camera to the internet. Andor cameras come with USB 2 or 3, CameraLink or proprietary CCI framegrabber interfaces. However, frequently in astronomy, experimental physics or other instrument setups the need arises to control one or more cameras remotely over the network. The RCS is a dedicated ASTRO.control solution for exactly this purpose.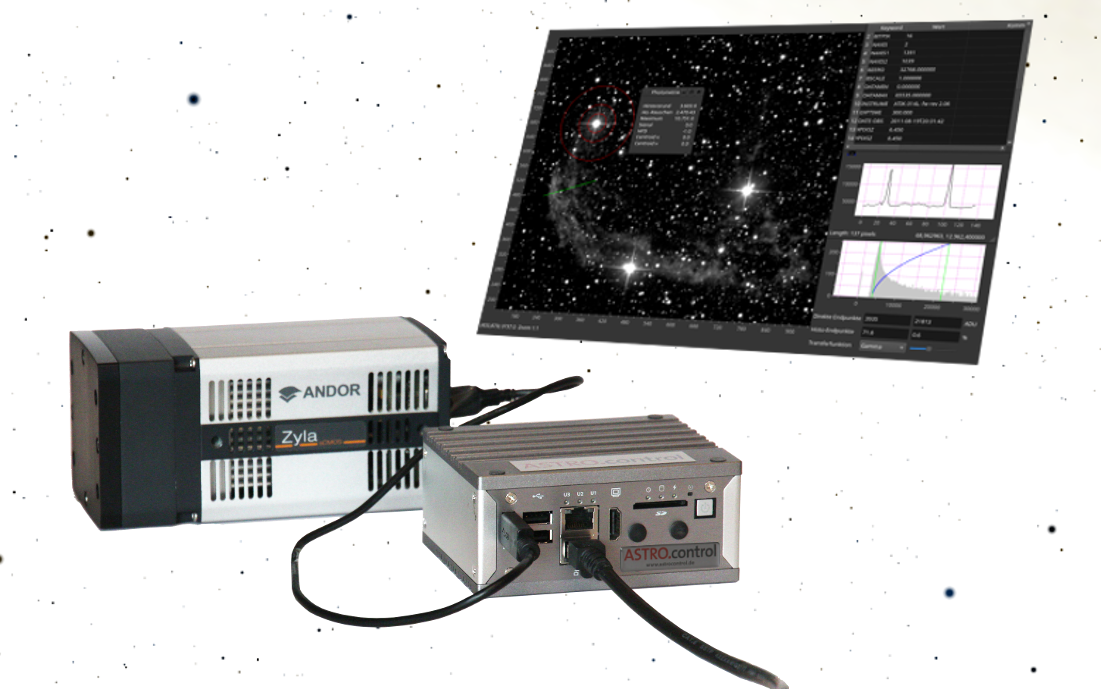 ASTRO.control Remote Camera Server supports the most appealing Andor cameras for astronomy and experimental physics out of the box:
- iKon XL
- iXon Ultra
- iXon 3
- iKon L
- iKon M
- Zyla 4.2, 5.5, HF
For support of other models please contact us.